As technology and the human brain have developed, everything has taken a new turn. This advancement has definitely had a significant impact on how we go about our everyday lives and our professions. It has become much more simple and fast. And with that said character creation has left no stones behind to make it as easy as possible for the beginners like me to make characters for video games, animation and cinemas without worrying about the number of skills that are needed for it. Most of the time, when you open an app for character creation, you must be aware of quite a few skills to bring your unique thoughts to reality. However, this is not the case for everyone, which is why we require some programs to assist us in creating what we desire.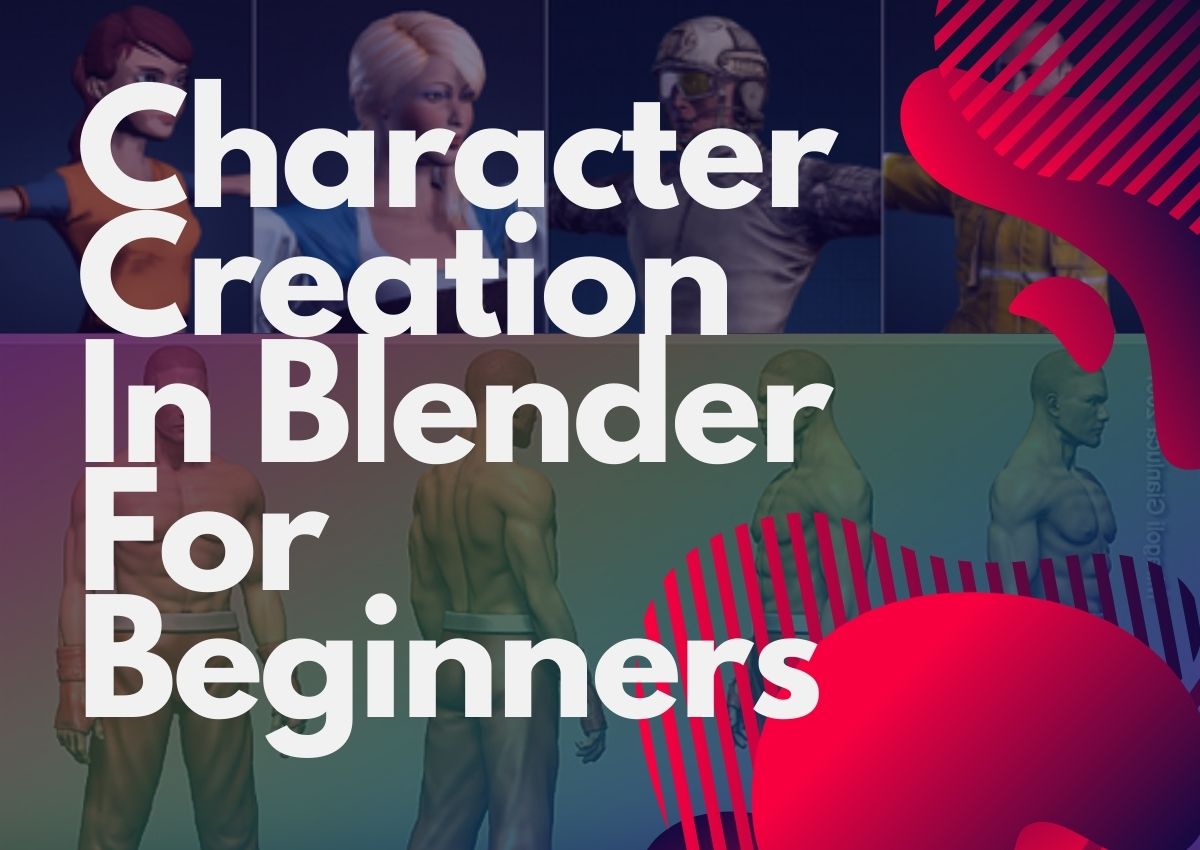 Character design is all about creating a character that feels natural to the viewer, something eye-catching and distinctive. That is why you cannot rely solely on drawings and old-fashioned methods. So, with that in mind, after testing all of the applications listed below, I'll share their features and honest reviews with you so that you can pick the one that best suit your needs.
By using these tools you can create a realistic-looking, animation-ready 3D character because if the very basic and main element of character design is lost or weak, the animation will look nothing but a pale imitation of live-action. Great character designs not only help a character to look more real and lively but also help to create a huge impact on the franchisees, well-established companies, and so on.
This article will discuss some of the most popular, well-known, and dependable apps for creating characters that are near to your heart and will make every effort to perform to the best in people. Another thing to bear in mind is that these character creators are completely free to use. They are, indeed.
Let's move on to these character creators and have a more in-depth discussion so that we can get a better understanding of the processes and what it has to offer. Here is the list of the 4 best character creators for a blender for easy navigation.
Open Source Tool for Character Creation Make Human
Make Human is an open-source program, so it can be used by anybody, from beginners to experts. It makes things a lot easier. You don't need to be an artist to use this character creator to construct and embellish your characters. Open source also allows you to contribute to the code and improve it. It is smaller than DAZ and does not require a powerhouse to produce your image. It can also be used Maya, Max, and blender because of the FBX support.
Make human has a blender script that makes it much easier to make the models within the blender. As a result, it makes the modeling process much easier and quicker. This tool is fast, easy to use, and offers quick access to all the features.
After making a name for itself in the animation, video game, and film industries, the make human team has finally published version 1.2 of the open-source character generation software after nearly 4 years of development.
Make Human's first big update is regarded as significant. The release has been improved by the addition of a new Make Skin tool for sophisticated materials. The Make Clothes and Make Target tools have also been revamped and rewritten from the scratch with fascinating additions that will undoubtedly enrich your character and make you appear as dynamic as a person in real life. It also has a new mass-production technology for creating randomized characters.
Blender users can now receive the new Makehuman blender plug-in with this latest release. By integrating the two applications, it is simple to transfer characters without needing to save an external life. Furthermore, the Makehuman codebase has been updated to use the most recent versions of Python and Qt, and you can now download third-party components made by the Makehuman user community directly from the software. With so many benefits and features, Makehuman should be your go-to tool for character creation, especially since it is free. It's not a bad deal.
Cookie Flex Rig for Blender Character Modeling
Cookie flex is one of the versatile rigs and character generators for learning animation in blender. Flex rig was produced as a part of the CG cookie training toolkit. It intends to provide a great resource for learning and testing character animation in blender. You are free to share, copy, and redistribute the material in any medium you want. Cookie flex helps you to adapt, remix, build and transform the material for any purpose, even commercially. The Cookie Flex Rig was created by Nathan Vegdahl, Beorn Leonard, and Jonathan Williamson, based on an initial design by David Revoy.
There is no need for any software or add-on installation. This means that we do not have to worry about different software to connect with it so that it can be used. As it is licensed under the creative commons attributions 3.0 so you can use the rig for anything you wish, in any way you want. You have complete control; of all the features and tools that this rig offers.
One of the limitations is that it cannot be used without a script because it was developed in a blender and is controlled by a script. It's a challenge to convert this blender into an FBX file. However, it performs admirably in the blender, allowing us to add lisping and making it ideal for cartoon characters. Flex Rig is designed to be an excellent tool for learning and improving animation skills. Following the implementation of the script, you will be presented with a new complexity choice. After you click that, you'll be presented with a number of options for controlling the character's appearance and movement. You can alter the height, color, clothing, features, gender, and other aspects of the character. This rig is built for maximum flexibility, with a variety of options for controlling body shape and a limited library of apparel and hairstyles for the face.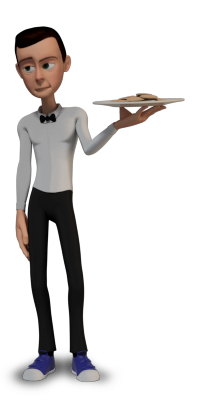 Cookie Flex Rig created by CGcookie one of the best character creation tool within Blender
MB Lab Character Making Addon In Blender
MB lab is called so because it is named after its developer; Manuel bastioni in 2018. This was initially a research project to create digital humans. It is a powerful character creation package for blender 2.80 based on Manuel bastioniLAB. It is tested daily with new builds. As it was open-source, so it was placed on GitHub so that people can help and support this tool to develop.
It is a useful and free addon. It features highly realistic as well as pre-made characters. Tune, age, and bulk are the three essential traits that lead to the production of high-quality character when it comes to MB lab. It is specially evolved for the next generation blender.
MB lab includes various features that help to improve the animation of your characters and make them appear more realistic and natural. It has a professional topology; you will see a full mesh with teeth, eyelashes, gum, and eyes as part of the main flesh. They are easily adaptable to external software. There is a topology optimized for sub-division surface and sculpting. To accommodate the majority of external applications and motion, a common skeleton and well-tested rigging are created. The MB lab has a collection that includes the most frequent phenotypes. We can also create a realistic skin for it. Everything from hair to garment elements may be readily added to MB lab characters. We can make as many alterations to these characters as we like. Once the character's facial rig has been finalized, we have the authority to enable it or upload a BBH file. It already has a multitude of facial traits that we can modify using sliders. We can use sliders to add essential frames to get those expressions in animation. It supports both cycles and EEVEE and provides the option of advanced shaders, which allow for procedural texturing. It also includes a profusion of morphing parameters. The fuzzy logic interpolation approach allows the parameters to be mixed in real-time.
Without a doubt, MB Lab has been a fantastic tool for character development and has proven to be helpful for several people.
Human Generator Software Adobe Fuse
Adobe fuse is one of the 3d character creator programs that were a part of the creative cloud. It was developed by Mixamo that permits users to make 3D characters. Its main feature is to import and integrate user-generated content into the character creator. But unfortunately, the adobe fuse has been discontinued by adobe. It is no longer available for download. Adobe fuse is not working with the newest Mac OS, Catalina (10.15), due to incompatible technology components.
However, adobe has refreshed Maximo, character rigging, and animation web service. Adobe fuse will continue to open if you have already downloaded it into your computer. Even if the adobe fuse to mixamo is no longer in function but still you can use it for fuse characters via a manual export and some processes like exporting your character to obj format, combining the obj, mtl, and textures into a zip file or you can upload the zip file directly on mixamo.
For improved performance, the adobe fuse quickly generates characters from a collection of high-quality 3D materials, ranging from faces and bodies to clothing and textures.
Adobe connects over 280 features, including hair, eyewear, and clothing fabric, which can be customized in terms of color, texture, and shape. It is simple to customize the size and proportion of the character, and clothing and other aspects will adjust automatically based on your preferences.
Fuse lets you combine the human characters into your designs projects, for layouts, images, photoshoots, concepts, and more. You can easily create these customized characters with the help of this tool. Adobe fusion is a program that lets you customize practically every aspect of a character.
Even after being decommissioned, the adobe fuse has cemented its place in the market thanks to its numerous characteristics. If you already have this character creator installed on your computer, take advantage of all the great tools to create the best animations possible.
Recommendations for Beginners
If you want to put all of your brilliant creations into the digital world and get acknowledged for your work, you might consider using the character creators mentioned above, which are both free and simple to use for beginners. All of these character animator makers are feature-rich and may be utilized to create entertaining material to their maximum potential.
With a variety of different forms of entertainment increasing on a regular basis, video games and animation have become one of the most serious businesses these days, and there is no doubt that they are at the top and have received a lot of favor and praise for establishing something new every day.
Well! Creating 3D characters is a difficult task. It demands a wide range of abilities. In order to achieve the desired outcomes, you must be an expert at 3d modeling. Isn't this the point at which you get stuck? Because there is no such thing as perfect training. You should try character creator 3 for that. It's absolutely packed with ideas for making a sophisticated, realistic-looking character. You can import and personalize your character to meet your specific requirements. It works with iClone, Maya, Unreal Engine 4, Blender, Unity, and a variety of other 3D software.
This Reallusion character creator 3 is a one-stop-shop for individuals who want everything in one place. It provides you the ability and freedom to pick what you want to do with your character and how you want to do it. It includes realistic skin, true morphs, and a range of makeup to make your character look natural and lifelike. It's made for 3D humans, it's royalty-free, and it's available for commercial use. For a real-time animation system, body rigs and facial morphs have been improved. When it comes to character creation, it's an all-rounder. However, this character creator, which offers so many benefits, is not free. Yes! It's bad news! No, I don't believe that is the case. If a character creator gives you so many features and power, it must take something away from you as well.
Best of luck with these tools in developing the best characters!!